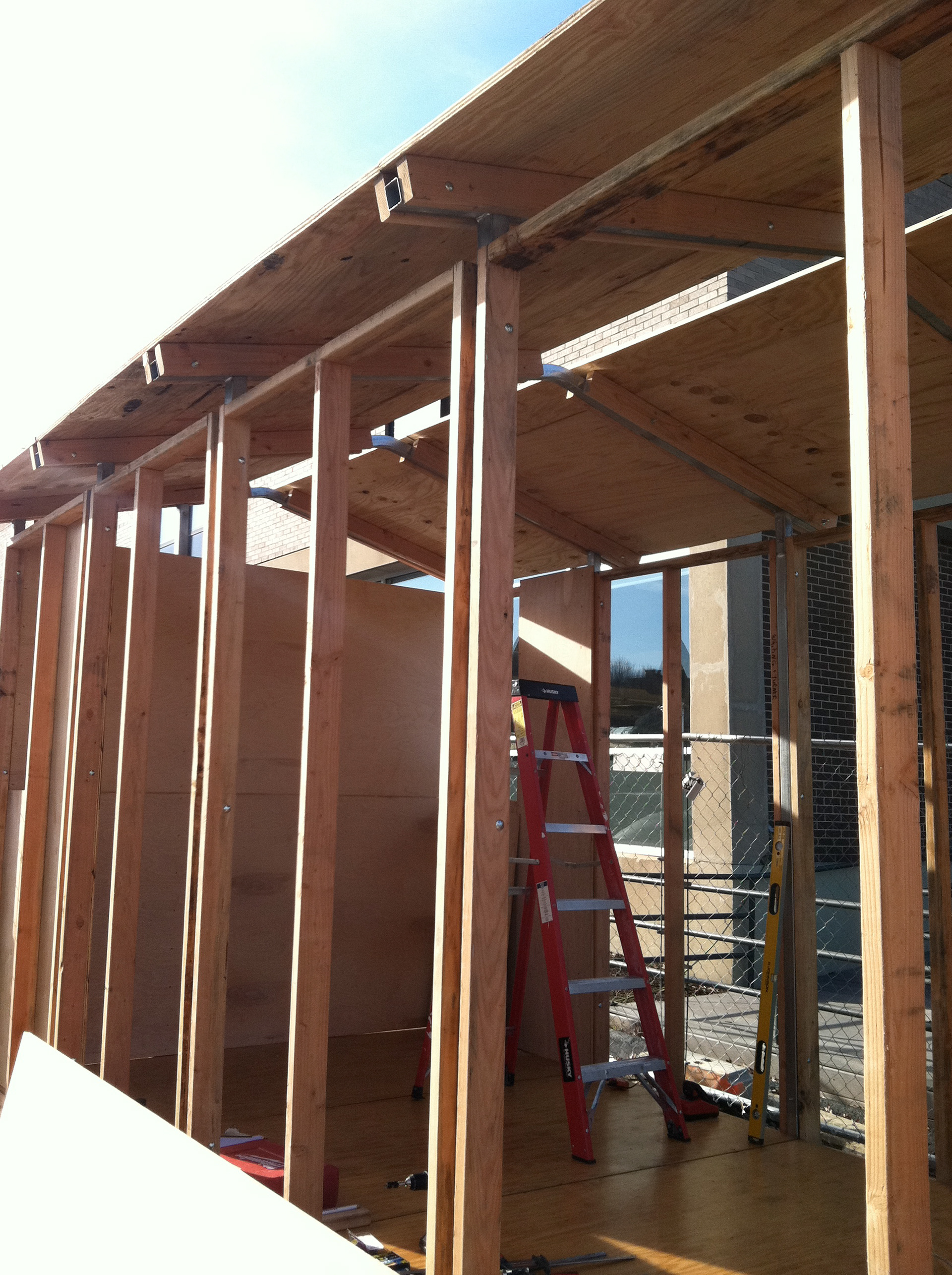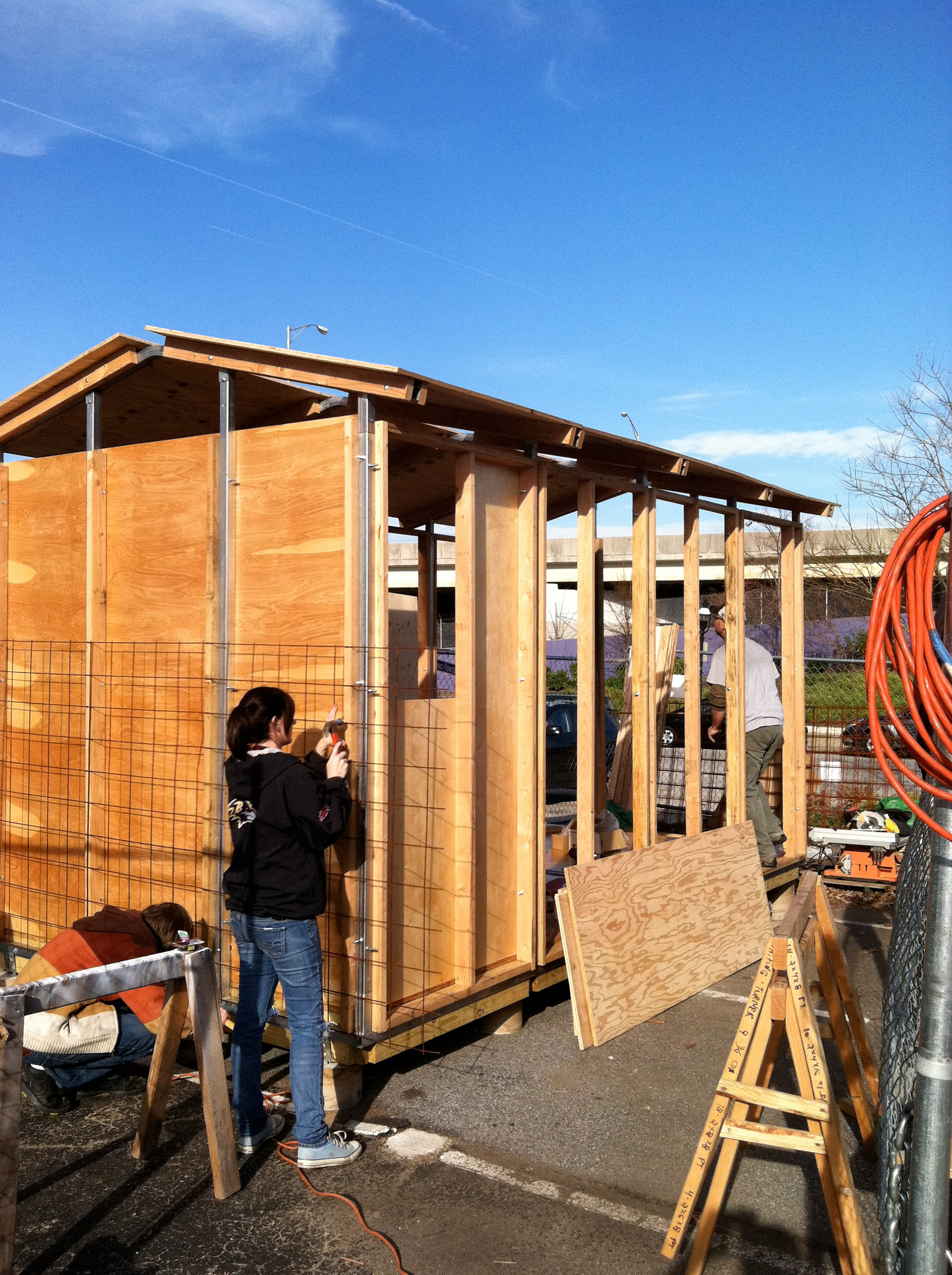 These 3D renderings illustrate a joint proposed design from the first semester.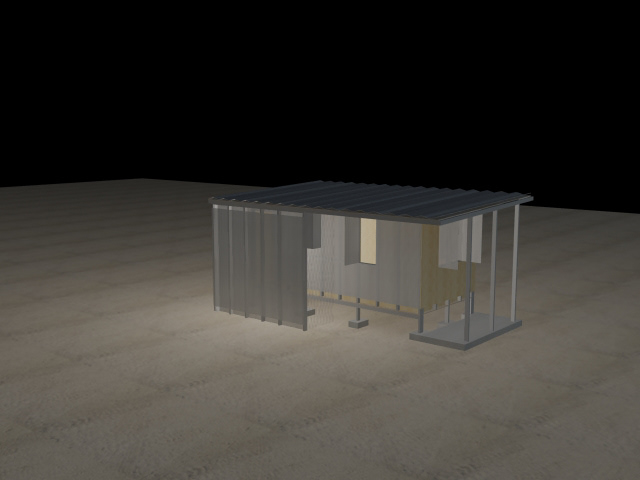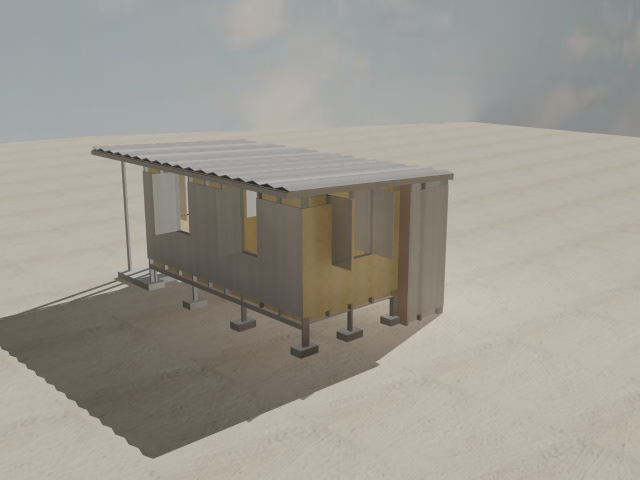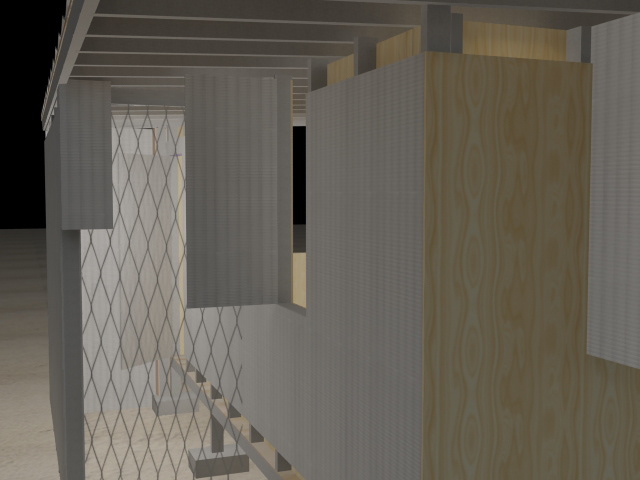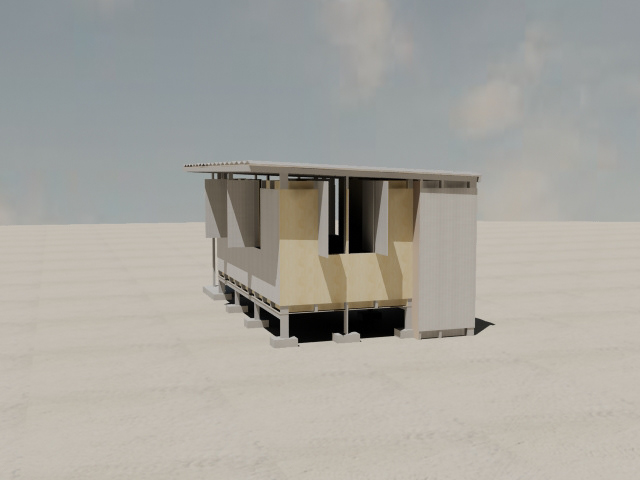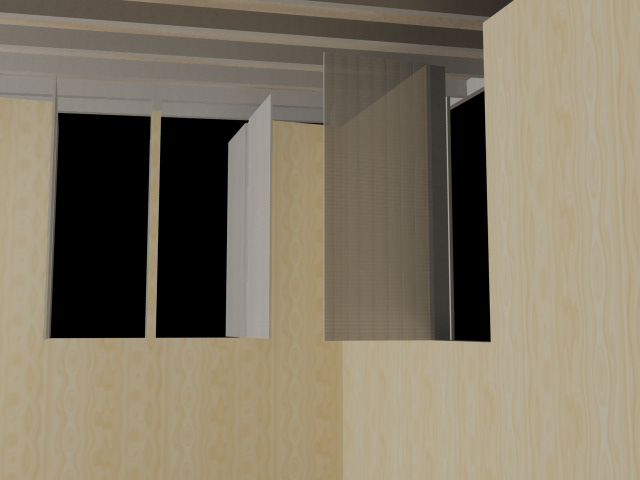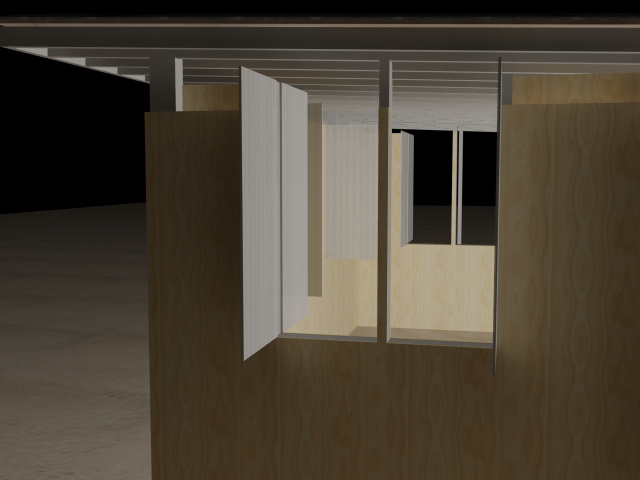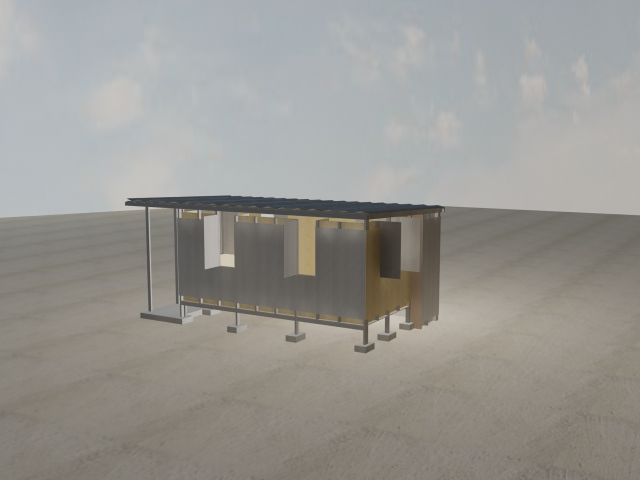 These models and Drawings were my proposed ideas for the shelters.  Each Design has a specific theme.  (From left to right)
shade, sun, and heat; work stimulus;  safety.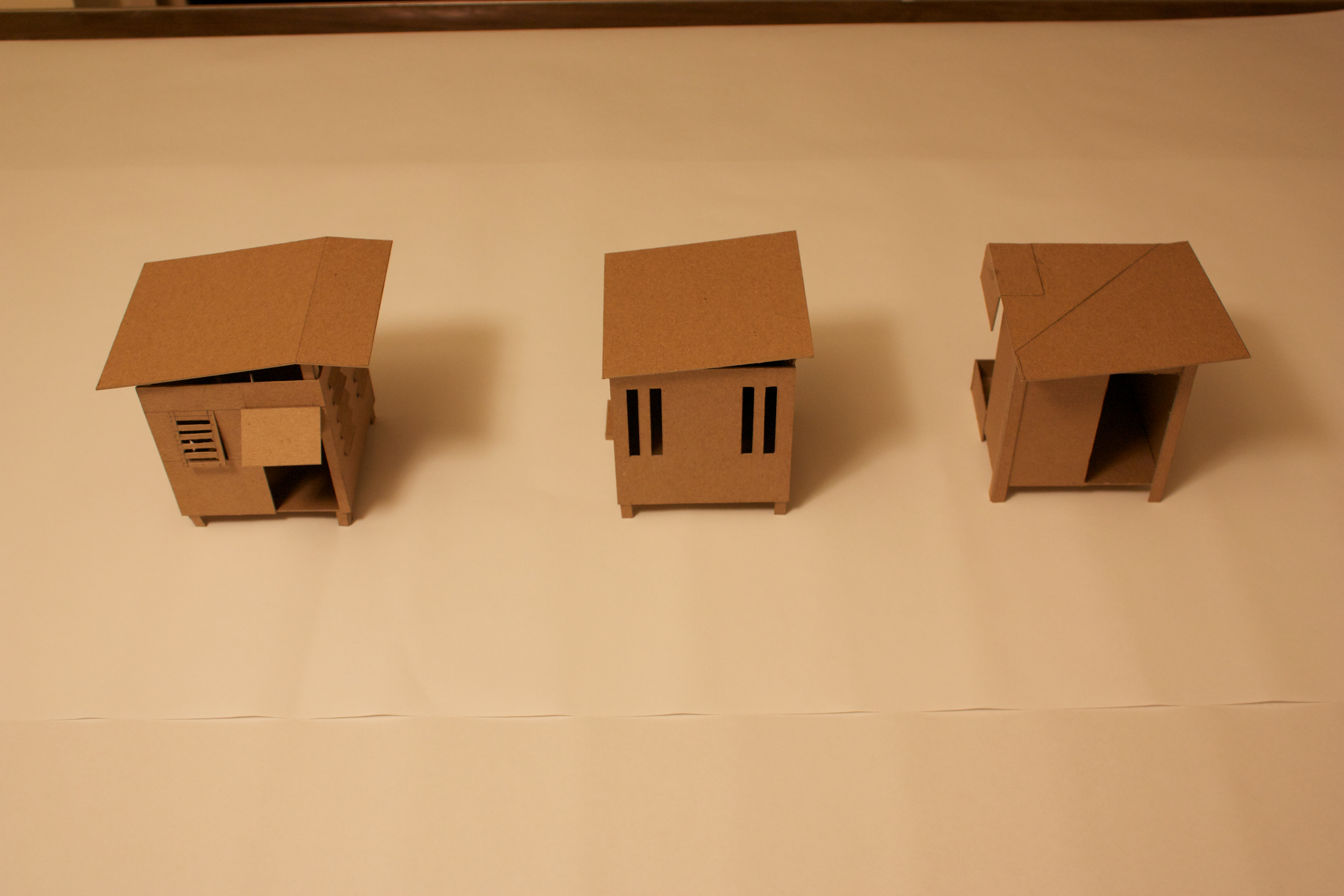 This design, illustrates multiple vents and windows which allow for easy air flow in tropical and dry areas but still shade from the sun.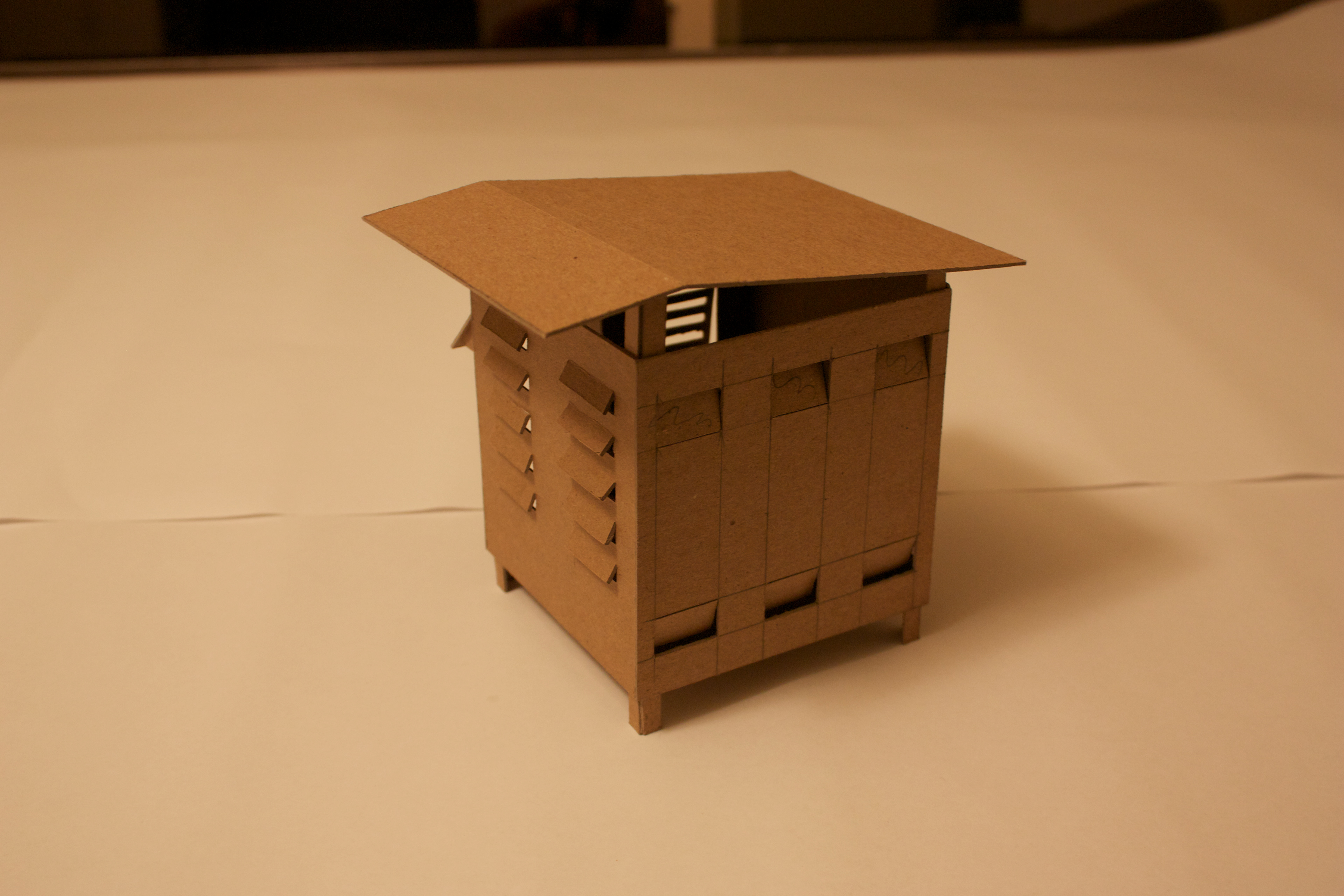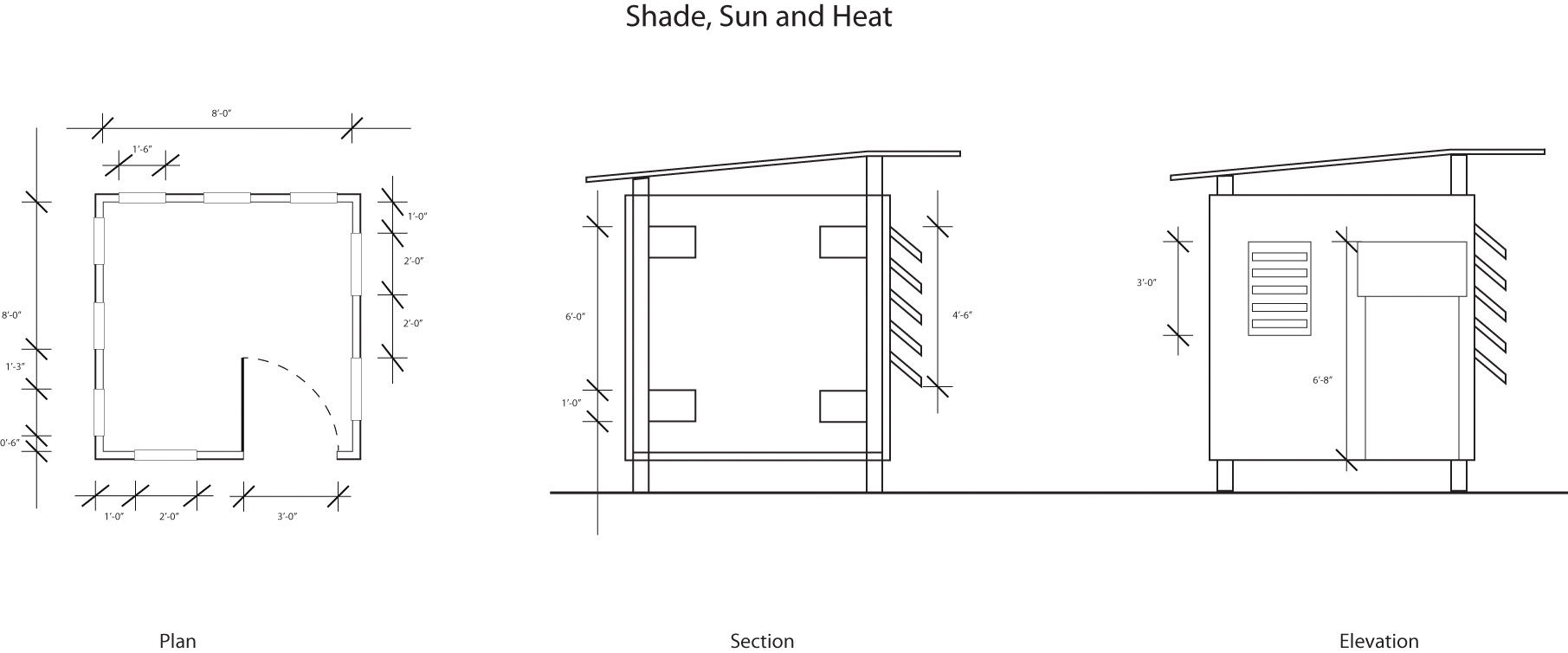 Safety
This design has narrow windows, a collapsible roof and a bed that triples as a table and a barricade.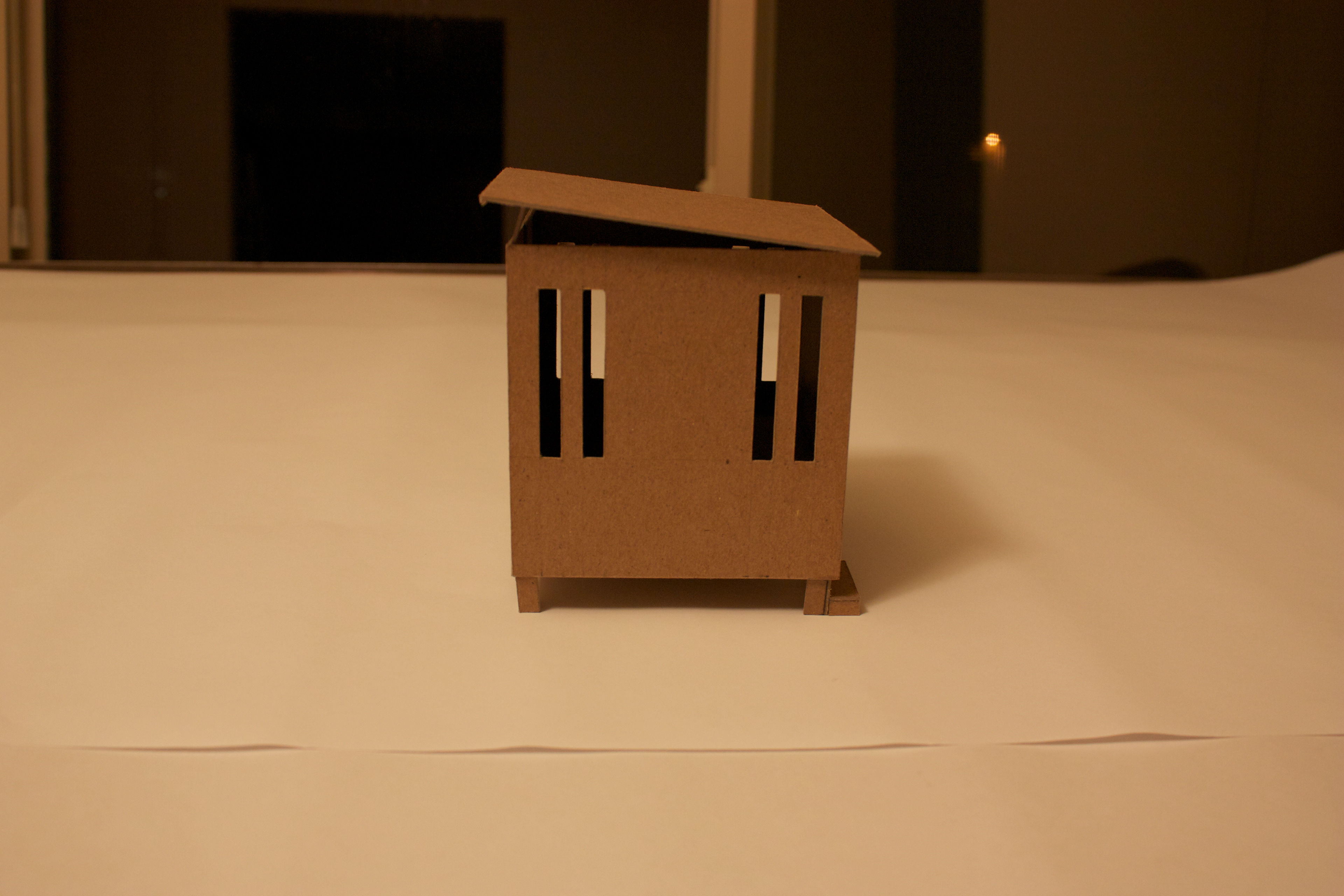 This design stimulates work and agriculture.  Within the shelter, there is a small garden for vegetation.  Directly above the garden is a perforated roof which catches and dispenses water.